Making Business Weird – Andy and Robbie of Persimmon Hollow Brewing
Andy and Robbie of Persimmon Hollow Brewing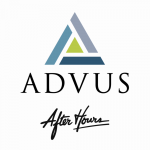 Mitchell and Jeff chat with Andy Sistrunk and Robbie Carelli, co-founders of Persimmon Hollow Brewing, which opened its first location in DeLand, FL in 2014 and has since grown to four locations and wider distribution throughout Florida.
The guys talk about the early days of learning to brew beer together as a hobby, turning that hobby into a business, messy brewing stories, opening a brewery without knowing exactly how to open a brewery, how they landed on the Persimmon Hollow name and branding, and the importance of their four core values: People, Place, Product, and Planet.
Learn More about Persimmon Hollow
This podcast is produced by Advus Financial Partners, a wealth management firm located in the Central Florida area, that focuses on wealth and investment management, retirement management, and mission-focused investment strategies.
We aim to advance
02:00 - Early days and how Andy and Robbie met
06:20 - Turning a hobby into a business
07:46 - What "Drink Sensibly But Get Weird" means
10:50 - Naming and branding a brewery
18:34 - Persimmon Hollow's 4 core values
28:22 - "Sleepy Holler"
31:43 - What happened to "Drunken Monk"
33:50 - The expansion of Persimmon Hollow
40:50 - The success of Beach Hippy IPA
43:10 - Why Central Florida?
51:08 - Persimmon facts & how to steal them
57:00 - Maintaining culture while expanding