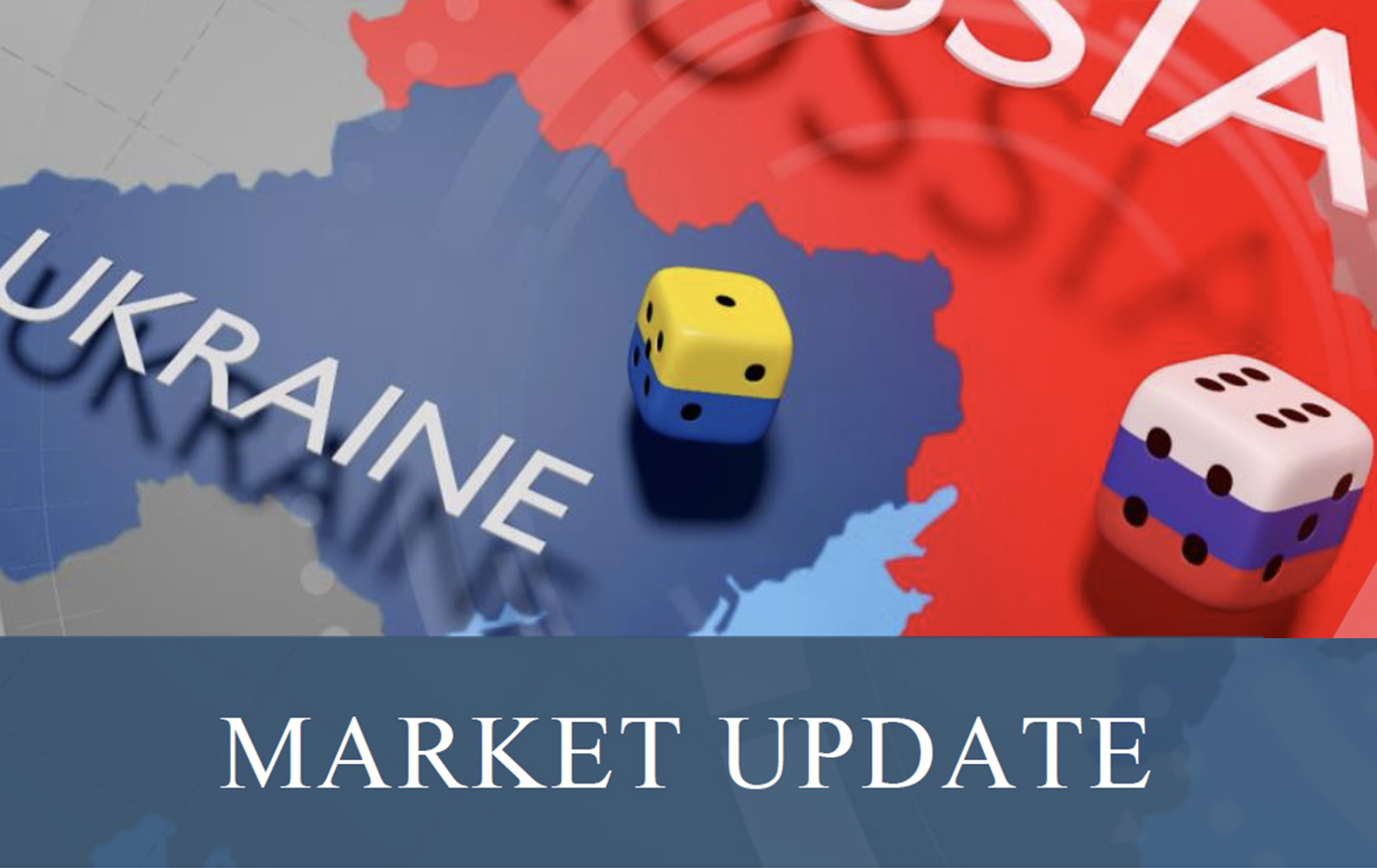 02/01/22
Market Update | March 2022
---
THE CONFLICT IN UKRAINE
Current Situation:
Russian forces struck the central square of Kharkiv, Ukraine's second largest city, on Tuesday. Moscow's frustrations with the prolonged initial conflict have propelled them to target civilian areas in an attempt to demoralize Ukrainian resistance.
Ukrainian President Volodymyr Zelenskyy has officially signed an application for Ukraine's membership in the European Union in an effort to garner more support from the bloc.
Cease-fire talks have failed to produce results so far. Russia and Ukraine have agreed to further talks; however, Moscow is expected to increase the tempo of its assaults on major Ukrainian cities and is pouring manpower and equipment into the country.
The European Union is set to instruct the SWIFT financial network to delist seven Russian banks, including VTB bank. Sberbank of Russia isn't among the banks to be delisted at this point, representing an EU compromise as some countries like Germany have argued it is important to ensure some banks remain on SWIFT to help Europe pay for energy imports from Russia.
Russia's financial markets remain largely closed since Monday as they grapple with the financial fallout from a barrage of international sanctions.