01/18/23
Building Connections in Orlando – Jay Chaudhari of 1858 Capital Partners
---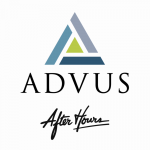 Mitchell and Jeff chat with Jay Chaudhari, Executive Director at 1858 Capital Partners, on growing up in and doing business in Orlando.
01:04 – Jay's career trajectory and why he chose Orlando
15:20 – Forming 1858 Capital Partners
21:40 – Lessons learned along the way
24:40 – Choosing the 1858 name
27:44 – Where does Orlando go from here?
39:22 – Jay's "Why"
43:22 – Advice to someone coming up
—-
Advus After Hours is a podcast focused on the intersection of finance and community in Orlando, Florida – hosted by wealth advisors Mitchell Lamoriello and Jeff Lee.
SUBSCRIBE
Apple Podcasts
Spotify
Pocketcasts
RSS
—
This podcast is produced by Advus Financial Partners, a wealth management firm located in the Central Florida area, that focuses on wealth and investment management, retirement management, and mission-focused investment strategies.