High-Net-Worth Protection in the Digital Age – Dr. Chris Pierson of BlackCloak
Dr. Chris Pierson of BlackCloak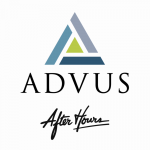 Our guest this week is Dr. Chris Pierson, the founder and CEO of BlackCloak Cyber Security, a firm focused on digital protection for high-level executives and high-net-worth individuals. He has over 20 years of experience in the field of fighting cybercrime and has held various leadership roles in organizations such as the Royal Bank of Scotland and the Federal Bureau of Investigations.
Dr. Pierson discusses his background in cyber security and the evolving risk landscape, including the early days of the internet and the growing threat of cybercrime, how his background in the intelligence community and experience in various organizations has influenced his approach to cyber security, and common-sense approaches to personal digital protection.
This podcast is produced by Advus Financial Partners, a wealth management firm located in the Central Florida area, that focuses on wealth and investment management, retirement management, and mission-focused investment strategies.
We aim to advance
01:51 - Dr. Pierson's youth to realizing the importance of cyber security
05:25 - How early access to technology influenced Dr. Pierson's career path
07:32 - How Dr. Pierson's education tied into his career and
12:28 - The creation of BlackCloak
16:40 - How the BlackCloak name came to be
19:30 - From Cyber Security expert to starting BlackCloak
22:33 - Why high-net-worth individuals need digital protection
26:36 - The risks of not having digital protections
33:33 - Why BlackCloak was founded in Orlando
36:56 - Dr. Pierson's "Why"
38:41 - How BlackCloak protects high-profile clients