Recycling Soap and Saving Lives – Shawn Seipler of Clean the World
Shawn Seipler of Clean the World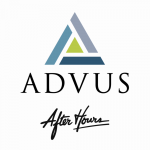 Our guest this week is Shawn Seipler, the founder and CEO of Clean the World, a social enterprise dedicated to the mission of saving millions of lives around the world while simultaneously diverting hotel waste.
Shawn discusses the origins of Clean the World, what inspired him to start the soap recycling company, the positive effect recycling hotel waste has on the world, why Orlando is the perfect place for such a venture, his recent media appearances on Dirty Jobs and The Kelly Clarkson Show, and the challenges and benefits of soap recycling during a worldwide pandemic.
Learn More about Clean the World
This podcast is produced by Advus Financial Partners, a wealth management firm located in the Central Florida area, that focuses on wealth and investment management, retirement management, and mission-focused investment strategies.
We aim to advance
03:05 - Shawn's upbringing and business history
07:44 - The night Clean the World was born
10:57 - Finding the business of recycling soap
14:27 - How many lives are saved with recycled soap
16:58 - How soap was recycled in the early days
28:58 - Scaling up the business
33:25 - The Covid-19 challenge
39:14 - The future of Clean the World
42:01 - How regular people can help
43:54 - Why Orlando